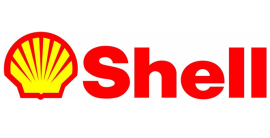 The WBENC Energy Executive Program sponsored by Shell Oil Company plays a vital role in developing women's businesses as successful future suppliers of the energy, oil, and gas industries.
The program is a week-long, immersive executive education experience focusing on the Energy, Oil and Gas industry to drive the development of Women's Business Enterprise (WBE) leaders within the Energy Industry supply chain. Underwritten by a grant from Shell Oil Company, this landmark program is part of a sustained effort by oil and gas companies to enable women-owned businesses to become valued partners in the global energy supply chain.
Last year, WBE, Artura Taylor, President of Taylor Distribution Group participated in the program. "I applied to gain cutting-edge leadership insight on how I could further my business, and I graduated with even more knowledge. Being invited to participate in a one-of-a-kind program was amazing. Most importantly, EEP opened up so many doors for me, and I learned many valuable lessons. I gained insight on other certifications outside of WBCS I could pursue, and since I've secured those certifications, I was able to be mentored by American Airlines," said Artura.
Shell continues to push the limits in their mission to increase spending with women and minority business enterprises over the next two years for entry into the Billion Dollar Roundtable. At Shell, the business case for diversity extends beyond employees to suppliers. With programs like the Energy Executive Program, WBEs develop skills outside of their core competencies.