Join us for Happy Hour at Chef Point. Chef Point offers famous fine dining (inside a gas station) with full bar, award-winning wine menu, and dog-friendly patio oasis. With the come-and-go format, this is a great time to build relationships with fellow women-owned businesses and supplier diversity
Join us for Business Works Expo, featuring one-on-one matchmaker meetings, WBE Speed Connect, keynote lunch with Spend Awards presentation, half day trade expo (with WBE and corporate exhibitors), silent auction and networking reception. You don't want to miss this exciting and impactful event. 
September's topic is "Challenge Assumptions Grow Your Business." Come explore the limiting effect of assumptions and learn to identify the assumptions you use to make your most important business decisions each day.
WHEN Tuesday | September 11, 2018 | 11:15 AM to 1:00 PM
WHERE WBCS Office
Dallas Events
Parade of Stars Awards Gala
The Parade of Stars Awards Gala is an illuminating semi-formal evening event honoring Women's Business Enterprises and Sustaining (Corporate) Members who go above and beyond to ensure the successes of women-owned businesses. The event features a cocktail reception, dinner, awards ceremony, and after party. (February 2018)
Power to Potential
Power to Potential is a half-day business forum that features a luncheon, keynote speaker, corporate roundtables, Power Pitch sessions, educational workshops, and a networking reception. Attendees will have the opportunity to select a workshop track tailored to their business development needs. (April 2018)
Business Works Expo
Business Works Expo is a half-day event that connects women business owners with corporations and government entities. The event features a seated lunch with keynote speaker, business fair, roundtable procurement sessions, and networking reception. This is the perfect opportunity to make lasting connections and recognize individuals who are committed to the success of women-owned businesses and supplier diversity. (September 6, 2018 at Arlington Convention Center - registration opens in late July)
Harvesting Partnerships
Harvesting Partnerships is a half-day conference focused on top-tier educational programming. The event begins with the Lillie Knox Memorial Luncheon featuring a keynote speaker and the Lillie Knox Investment Award presentation. The afternoon is dedicated to educational workshops and a networking reception. (November 6, 2018 at Courtyard Grapevine - Registration opens late September)
Austin Events
Woman Entrepreneur's Exchange
Woman Entrepreneur's Exchange is a bi-annual event featuring a workshop, Sustaining (Corporate) Member supplier diversity spotlight and networking reception focused on business and professional development opportunities. (July 25, 2018)
Winning the Bid
Winning the Bid is a WBE focused event, featuring roundtable discussions on procurement opportunities with Sustaining (Corporate) Members. The event begins with a networking breakfast with community partners followed by table rotations. (April 6, 2018)
Austin Insights
Austin Insights is a premier evening event featuring an executive keynote presentation and networking reception. Women business owners, procurement professionals, government officials and community partners convene at this Austin area event to create valuable connections and discover upcoming business opportunities. (September 20, 2018)
Lillie Knox
Investing for Growth Grant
Lillie Knox was an important part of the history and current success of the Women's Business Council – Southwest (WBCS) and the Women's Business Enterprise National Council (WBENC). Lillie passed away after a long battle with cancer on November 10, 2003.
In 2005, the Lillie Knox Investing for Growth Grant was created by WBCS to honor Lillie for her support of women business enterprises through her commitment, spirit, passion and determination.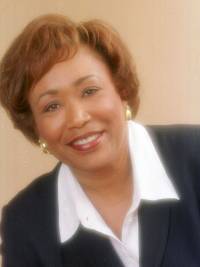 Exciting Sponsorship Opportunities
Take advantage of the opportunity to support WBCS, while obtaining valuable recognition for your organization.
Sponsorships are available exclusively to our members. With the help of our sponsors, WBCS will continue to host the events and programs that give our members the chance to grow their businesses.
To become a WBCS sponsor, please complete the worksheet below and send it to Lindsay Pittard, Director of Programs. The worksheet will be updated in real time to update availability.