Life coach and author, Monifa Groover of Within Your Reach Consulting Services, reveals one major obstacle keeping you from YOUR breakthrough and how to change the trajectory of events.
This virtual mixer is a free-to-attend, come-and-go, open networking format. It's a time for Millennials, Gen X and Gen Z professionals, and women entrepreneurs to connect and share successes.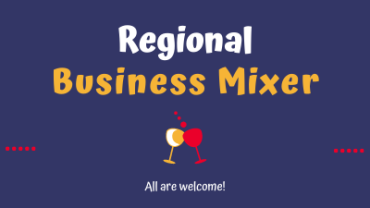 This virtual mixer is a free-to-attend, come-and-go, open networking format. Open to all, it's a time to build relationships with fellow women-owned businesses and advocates.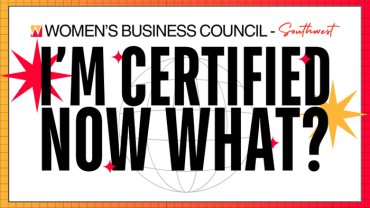 You have your WBE certification, but what happens next? Join our monthly live webinar to learn how to put your certification to work! This is ideal for WBEs certified in the last year.
Dallas Events
Parade of Stars Awards Gala
The Parade of Stars Awards Gala is an illuminating semi-formal evening event honoring Women's Business Enterprises and Sustaining (Corporate) Members who go above and beyond to ensure the successes of women-owned businesses. The event features a cocktail reception, dinner, awards ceremony, and after party (TBD 2022).

Connections to Contracts
Our signature procurement event connecting WBEs to corporations and each other will be virtual this year from April 20 - 21, 2021. Highlights include corporate "roundtable" discussions and multiple opportunities to network via small group video chats and one-on-one video chats. 
Harvesting Partnerships
Harvesting Partnerships is a half-day educational conference that highlights the skillsets of WBCS WBEs. This event features a keynote address, the Lillie Knox Investment Award presentation, WBE led round-table discussions on business themes (i.e. marketing, legal, human resources, etc.), and a networking reception. (September 9th, 2021)
Table Topics
Table Topics features networking and a keynote speaker focused on communication, business development, or personal development. There are 10 luncheons in 2021, held February through November, typically on the second Tuesday of the month. 
Austin Events
Austin Insights
Austin Insights is a premier evening event featuring an executive keynote presentation and networking reception. Women business owners, procurement professionals, government officials and community partners convene at this Austin area event to create valuable connections and discover upcoming business opportunities (July 2021). 
Connections to Contracts - Austin
This is a procurement-focused event connecting women-owned businesses with corporations and each other. This event features a networking breakfast, corporate roundtable procurement discussions, and a business development workshop (September 2021).  
Austin Women-Owned Wednesdays
These are an educational offering featuring networking and a keynote presentation focused on a business topic relevant to the Austin community. There are 10 luncheons in 2021, held January through October, typically on the fourth Wednesday of the month.
Lillie Knox Investment Award
The Lillie Knox Investment Award is a cash prize of up to $20,000, exclusively available to WBCS Women's Business Enterprises, to help further business growth. Current members, in good standing, are welcome to apply annually for consideration.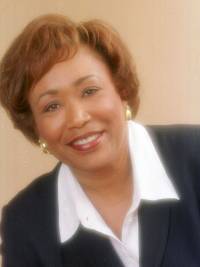 Exciting Sponsorship Opportunities
Take advantage of the opportunity to support WBCS, while obtaining valuable recognition for your organization.
Sponsorships are available exclusively to our members. With the help of our sponsors, WBCS will continue to host the events and programs that give our members the chance to grow their businesses.  
To become a WBCS sponsor, please complete the worksheet below and send it to Lindsay Pittard, Executive Director of Programs. The worksheet will be updated in real time to update availability.
Thank you to our 2021 Pillar Sponsors! These WBE and Corporate members have chosen to support our programming in the areas of Mentoring and Outreach, Capacity Building and/or Procurement.