Dallas Happy Hour
Austin Insights
Trade Talk: Public Entities
Lillie Knox Investment Award
The Lillie Knox Investment Award is a cash prize of up to $20,000, exclusively available to WBCS Women's Business Enterprises, to help further business growth. Current members, in good standing, are welcome to apply annually for consideration.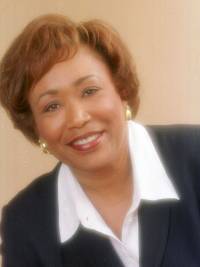 Exciting Sponsorship Opportunities
Take advantage of the opportunity to support WBCS, while obtaining valuable recognition for your organization.
Sponsorships are available exclusively to our members. With the help of our sponsors, WBCS will continue to host the events and programs that give our members the chance to grow their businesses.  If you commit to sponsoring events by Friday, December 13, you may be eligible to receive a discount on your total sponsorship cost. Your bundled payment isn't due until Friday, January 31, 2020, and payment plans are available if needed. Contact Lindsay Pittard for more information.
Interested in taking your sponsorship commitments to a higher level in 2020? Celebrate the WBCS 25th Anniversary by joining the 25th Anniversary Champion Circle! For eligibility and benefits, click here.
To become a WBCS sponsor, please complete the worksheet below and send it to Lindsay Pittard, Director of Programs. The worksheet will be updated in real time to update availability.
Download Sponsorship Catalog
Apply for Sponsorship