Trade Talk - Austin: Technology
Dallas Happy Hour
Table Topics Luncheon
Dallas Events
Parade of Stars Awards Gala
The Parade of Stars Awards Gala is an illuminating semi-formal evening event honoring Women's Business Enterprises and Sustaining (Corporate) Members who go above and beyond to ensure the successes of women-owned businesses. The event features a cocktail reception, dinner, awards ceremony, and after party. (February 4, 2020)
Connections to Contracts
Combining the most popular elements from former WBCS events - Power to Potential, Executive Insights, and Business Works Expo, this inaugural procurement event features corporate roundtable sessions, a c-suite executive keynote luncheon, and "prime time" sessions led by Sustaining (Corporate) Members and their Tier 1 suppliers. Join us at this new signature event, April 14, 2020 at Irving Convention Center, to transform your business connections into contracts!
Harvesting Partnerships
Harvesting Partnerships is a half-day conference focused on top-tier educational programming. The event begins with the Lillie Knox Memorial Luncheon featuring a keynote speaker and the Lillie Knox Investment Award presentation. The afternoon is dedicated to educational workshops and a networking reception. (September 10, 2020)

Trade Talk
Trade Talk is a quarterly industry-focused event, featuring open networking and Sustaining (Corporate) Member remarks on industry trends and their supplier diversity initiatives. Held in March, June, October, and December, the industries featured are energy, government, technology, and transportation/logistics. These events are exclusively reserved for WBCS members.
Austin Events
Woman Entrepreneur's Exchange
Woman Entrepreneur's Exchange is a bi-annual event featuring a Sustaining (Corporate) Member supplier diversity spotlight, speed-networking with Women's Business Enterprise (WBE) mentors, and a networking reception. The speed-networking session will pair a knowledgeable WBE with a prospective WBE, a recently certified member, or a long-standing member who would like to get more involved with the WBCS. The mentors will lead short, one-on-one discussions on how to best utilize WBE certification and take advantage of the WBCS network. (January 24 and October 29, 2019)
Winning the Bid
Winning the Bid is a corporate roundtable event, providing Women's Business Enterprises an intimate opportunity to connect with Sustaining (Corporate) Members. The event begins with a networking breakfast. After breakfast, Sustaining (Corporate) Members host roundtable discussions with a focus on upcoming procurement opportunities and their supplier diversity programs. (September 26, 2019)
Austin Insights
Austin Insights is a premier evening event featuring an executive keynote presentation and networking reception. Women business owners, procurement professionals, government officials and community partners convene at this Austin area event to create valuable connections and discover upcoming business opportunities. (July 18, 2019)
Lillie Knox Investment Award
The Lillie Knox Investment Award is a cash prize of up to $20,000, exclusively available to WBCS Women's Business Enterprises, to help further business growth. Current members, in good standing, are welcome to apply annually for consideration.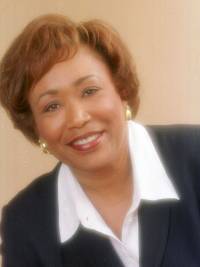 Exciting Sponsorship Opportunities
Take advantage of the opportunity to support WBCS, while obtaining valuable recognition for your organization.
Sponsorships are available exclusively to our members. With the help of our sponsors, WBCS will continue to host the events and programs that give our members the chance to grow their businesses.  If you commit to sponsoring events by Friday, December 13, you may be eligible to receive a discount on your total sponsorship cost. Your bundled payment isn't due until Friday, January 31, 2020, and payment plans are available if needed. Contact Lindsay Pittard for more information.
Interested in taking your sponsorship commitments to a higher level in 2020? Celebrate the WBCS 25th Anniversary by joining the 25th Anniversary Champion Circle! For eligibility and benefits, click here.
To become a WBCS sponsor, please complete the worksheet below and send it to Lindsay Pittard, Director of Programs. The worksheet will be updated in real time to update availability.