On May 6, 2015, one of our very own WBE Members was named the fastest growing women-owned firms in the United States by the Women's Presidents' Organization. Pinnacle Group earned this year's top spot among a global pool of applicants based on its substantial revenue growth over the past four years. The Dallas-based firm's revenues have more than quadrupled since 2010 and are on pace to exceed over $1 billion. Pinnacle Group has previously been recognized for its rapid growth a combined 16 times by Inc. Magazine and Staffing Industry Analysts in a seven year period.
                                                                                        
"We are delighted to recognize Pinnacle Group and its founder and CEO, Nina Vaca, as number one on this year's Fifty Fastest-Growing Women-Owned/Led Businesses list.  Ms. Vaca epitomizes the important role that women entrepreneurs play in bolstering both the U.S. and global economies," said Marsha Firestone, Ph.D., president and founder of the Women Presidents' Organization.  "We congratulate Ms. Vaca and her entire team for their tremendous leadership of Pinnacle Group."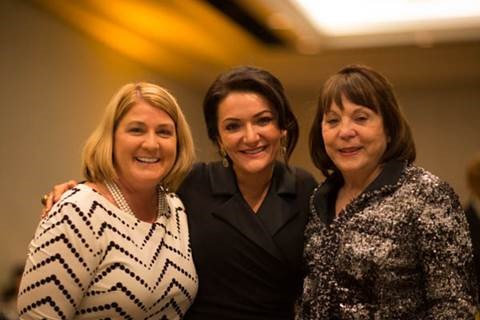 Founder and CEO Nina Vaca launched the firm in 1996 as an information technology services provider to large, enterprise-level clientele.  Today, Pinnacle Group has become one of the premier providers of information technology services and workforce solutions in North America. With operations across the U.S. and Canada, Pinnacle Group delivers staffing, payrolling, independent contractor compliance, managed services programs (MSP) and vendor management software (VMS) to serve its clients' full range of contingent workforce needs.
"Pinnacle Group proudly accepts this award on behalf of all the outstanding women-owned and led firms nominated this year," Vaca continued.  "We are grateful for such recognition and honored to stand alongside the over nine million women-owned businesses in the U.S. that generate over $1 trillion in annual revenues."  
Congratulations to Pinnacle Group for this honor, and all of your success!