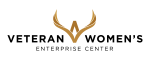 The Federal Reserve Bank of Dallas and the Veteran Women's Enterprise Center (VWEC), a national initiative located in southern Dallas, are currently conducting research on the "Moments That Matter" for businesses owned by veteran women in the DFW Metroplex. With a focus on identifying the most defining issues these businesses encounter, the primary goals of the project are to:
Determine whether the business development experiences of the Metroplex's women, veteran entrepreneurs are comparable to those of women, veteran entrepreneurs nationally.
Highlight the "Moments That Matter" during start-up, growth and expansion efforts. 
Identify gaps in support services for women, veteran entrepreneurs.
Give voice to women-veteran-owned businesses in our region.
Veteran women businesses owners are encouraged to visit this link to take the survey.
For questions about the project, please contact [email protected]