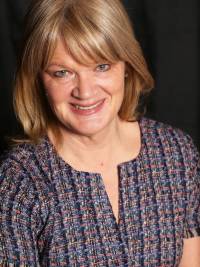 Cindy Kerr, Executive Vice President/Coo of Switchplace shared how the Toyota Financial Mentorship Program has helped her develop her business skillset. Since, January 2018, Cindy has learned the skills and confidence to gain valuable business relationships.  "The program has allowed me to learn more about business growth and to be resilient. I have been provided feedback that will help drive my performance to grow my business." Cindy learned about the program through the Women's Business Council - Southwest. "I wanted to apply immediately because it seemed like a great program to gain business growth," said Cindy. After applying, Cindy made it to the second round of candidates where she was asked to create a video showcasing her office space.
After submitting the video, Cindy was chosen for the program and was able to decide what she wanted to learn and improve. "Being a mentee is not a passive role. When you have a mentor, it's your job to define your own goals, cultivate the relationship, and seek out advice. Building a strong network of mentors requires a commitment of time and energy, but with these types of relationships, you get out of them what you put in," said Cindy. 
Cindy wanted to focus on cultural development and Toyota matched Cindy with two mentors to help meet her goals. The mentors check in once a week on a call and it's an open sharing environment. "I love how the Toyota mentors encourage continuous improvement, sharing, and success," said Cindy. 
Cindy will graduate from the program in December 2018 and she is positive the program has helped her gain real insight to fill gaps in her skillset to continue to increase business growth.