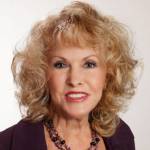 Our next WBENC Women of Distinction honoree is Billie Bryant Schultz, the Owner, President, and CEO of CESCO for over 25 years. She was a housewife raising three sons, never having thought of becoming an entrepreneur. However, in the wake of her late husband's illness she was thrust into CESCO, which at that time was a coin equipment and office equipment repair shop. Under her leadership, the company developed partnering relationships with top manufacturers of printing equipment and software in addition to building a team of very talented sales and service professionals. She and the CESCO team have re-established and branded the company to be a very successful printing equipment and software solution provider with many cost saving document printing benefits. 
Billie is a founding Board Member and fundraiser for the Women's Business Council - Southwest, as well as the Women's Business Enterprise National Council (WBENC) where she served for 10 years. She was the first Chair of the WBENC WBE Leadership Forum and is currently Chair Emeritus of the Forum.
Billie continues to serve on the WBCS Board of Directors. To learn more about Billie, read her full bio here.