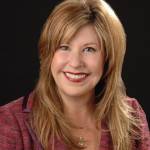 Our next WBENC Women of Distinction honoree is Pamela Chambers O'Rourke, President and CEO of ICON Information Consultants, LP, a global human capital solutions company providing Fortune 500 clients with an unmatched breadth and depth of talent customized to their professional needs. Since founding ICON in 1998, O'Rourke's strategic approach to expansion and dedication to excellence have propelled ICON to reach over $265 million in revenue for 2015 and employ over 3,150 consultants across the U.S. and Canada.
Since becoming certified as a WBE, ICON has become a national leader demonstrating the potential for growth through partnership with women's business organizations and other WBEs. This extends to Canada, where she was one of the first U.S.-based WBEs to be certified by WEConnect Canada in 2011.
Pamela currently serves on the Board of WBCS and ICON has been a WBCS member since 2006. 
To learn more about Pamela, read her full bio here.