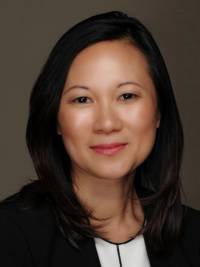 The Business Works Expo is a half-day expo that features one-on-one matchmaker meetings, WBE Speed Connect, keynote lunch with Spend Awards presentation, half day trade expo, silent auction and a networking reception. 
If you are a certified Women's Business Enterprise (WBE), this is the event you want to attend! Envision an expo filled with booths that are women-owned companies, or corporations who are looking for women-owned businesses as suppliers. What's better is this event is open to the public. So, even if your women-owned company isn't certified yet, you can still attend and make excellent connections. 
This year, WBCS is excited to bring acclaimed trailblazer, and connector Thear Suzuki, Americas Advisory Talent Leader at Ernst Young as the keynote. Thear is responsible for innovating and leading comprehensive programs designed to attract, retain, grow and develop over 17,000 professionals across the Americas to achieve their career and development aspirations while delivering exceptional client service. 
 
In the community, Thear is active through Board service with the Dallas Women's Foundation, Dallas Holocaust Museum, Circle Ten Council, National Boy Scouts of America, SMU Lyle School of Engineering Executive Board, and the National Asian-American & Pacific Islander Chamber of Commerce.
You don't want to miss Thear's teachings on women changing the face of business and the importance of building an inclusive, and important culture. Get registered for Business Works today!