Over the next seven weeks, we will feature the seven women who were selected by the Women's Business Enterprise National Council (WBENC) as Women of Distinction. To learn more about this honor, read our previous blog here.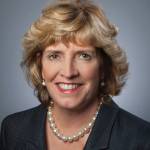 In alphabetical order, our first Women of Distinction honoree is Michelle Boggs, President, CEO, and Co-Founder of McKinley Marketing Partners. Her leadership, courage, and instinct for optimizing business processes and procedures have drive McKinley's growth and solidified its reputation as a firm that consistently delivers top-notch marketing talent.
In McKinley's earliest years, Michelle developed a rigorous candidate screening procedure - a highly selective process that serves as the foundation for McKinley's quality standards. This unique process allows McKinley to provide its clients with candidates that fit their needs and corporate culture.
McKinley Marketing Partners has been a WBCS member since 2001 and Michelle is a current WBCS Board Member. 
To learn more about Michelle, read her full bio here.