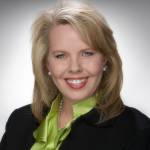 Our last WBENC Women of Distinction honoree is Nancy A. Williams, CEO of ASAP Solutions Group. Nancy provides active hands-on leadership and direction to the company's four business units of Staffing, Consulting, Workforce Compliance, and Managed Services. Nancy and her team work hard to ensure ASAP's continued and sustained growth by developing and implementing business strategies that are customer-centric and addressing our clients' most common and complex contingent workforce challenges.
Under Nancy's leadership, ASAP has experienced significant growth, expansion, and diversification including launching brand offices in New Jersey/New York, Chicago, Dallas, and Hyderabad, India. ASAP has been a WBCS member since 2005.
To learn more about Nancy, read her full bio here.