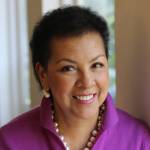 Our second WBENC Women of Distinction honoree is Patricia Rodriguez Christian, President and CEO of CRC Group Inc. The firm's holdings are in the sectors of commercial real estate, retail, restaurant, professional services, and construction. CRC Group provides business, professional, and construction services to Fortune 500 companies as well as privately held enterprises.  
Patricia's expertise in strategic direction has been instrumental in developing strategic alliances in the areas of packaging, fulfillment, warehouse operations, business center, and mail-related services. As CEO, she has led the organization's acquisitions and oversees the general management of the firm's holdings.
CRC Group has been a WBCS member since 2005 and Patricia is a current WBCS Board Member. 
To learn more about Patricia, read her full bio here.