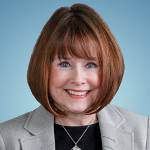 Our next WBENC Women of Distinction honoree is Sharon Evans, CEO of CFJ Manufacturing a mid-size American company. Headquartered in Fort Worth, Texas, CFJ Manufacturing has evolved into a global provider of Total Employee Recognition Programs, Branded Merchandise, and uniforms. Sharon's pioneering spirit, along with the combined efforts of her global staff, has led to the creation of innovative programs and integrated technologies for her customer base.
Sharon is currently the first WBE in the role of Chairperson for the Women's Busines Council - Southwest and CFJ Manufacturing has been a WBCS member since 1997. 
To learn more about Sharon, read her full bio here.