During the coronavirus (COVID-19) pandemic, we will be compiling resources that can help our women-owned businesses.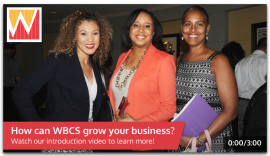 Since the beginning, WBCS has been committed to facilitating and strengthening business opportunities between women-owned businesses, corporate America and the government.
Dallas County has announced a new eProcurement system that provides web-based bidding services to the vendor community. The new "BidSync" eProcurement system will make it easier to view and respond to solicitations from Dallas County.
The City of Dallas and Dallas County Community College District will be sharing information on their supplier diversity initiatives as well as insights into their industry, followed by two rounds of 20 minute virtual small group discussions. 
Bring business to your door with National Certification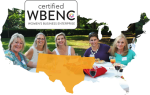 WBCS administers Women's Business Enterprise certification through the Women's Business Enterprise National Council (WBENC),
the most widely recognized and respected women's certification in the United States.
WBCS assists corporations with procurement and supplier diversity initiatives by validating that an organization, or supplier, is owned, operated, and controlled by at least 51% women.
View an informational overview on Women's Business Enterprise (WBE) national certification at any time from your own computer. This brief, recorded webinar will walk you through the benefits of certification and how to get started in the process. You'll also learn about the educational and networking opportunities available from the Women's Business Council — Southwest.
There's always something happening at our Upcoming Events
Stay up to date with WBCS's latest News & Articles
Help us support our community and regional partners - check out these upcoming events for women business owners and entrepreneurs within the WBCS Region.
Thank you to our Sustaining (Corporate) Members who have stepped-up their support in celebration of our 25th year!
Thank you to our WBCS Women's Business Enterprise (WBE) members who have stepped-up their support in celebration of our 25th year!